Connectivity Brought about by Bicycle-Pedestrian Bridge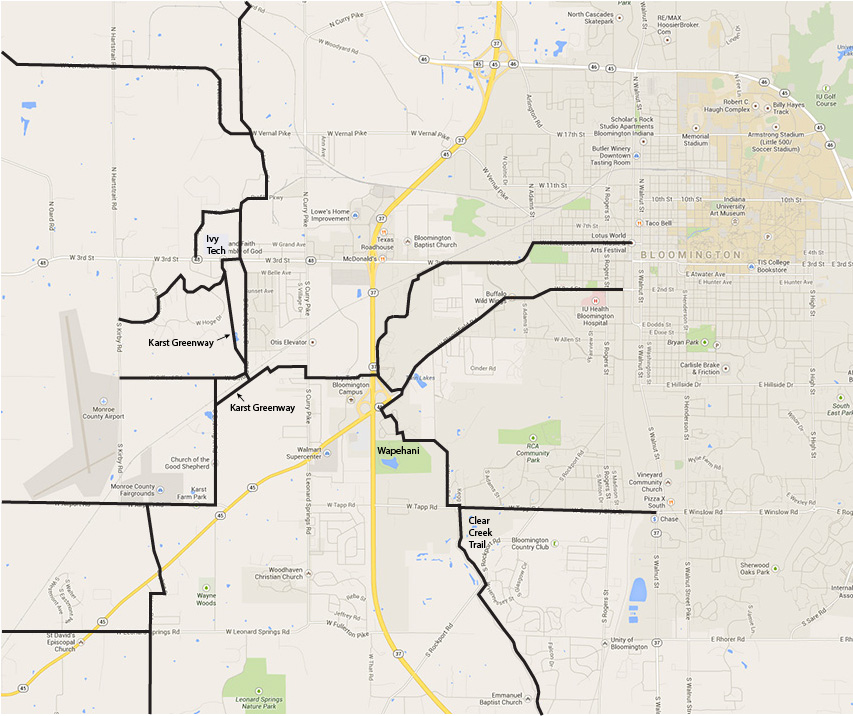 The above map shows how the bridge would be connected to the many low volume roads west of Bloomington. These roads include Leonard Springs Rd, Airport Rd, Vernal Pike and Woodyard Rd. Along the west side there is a north-south corridor which is good bicycling. It consists of Loesch Rd., Profile Pkwy, Park Square Dr., Gifford Rd, Endwright Rd., Airport Rd., Bunger Rd. and Ison Rd. The map shows a route with little or no traffic through the congested area west of I-69, which leads to these roads and the Karst Greenway. Very importantly, reasonable bicycle-pedestrian access to Ivy Tech College is provided. In addition, people living east of I-69 near the bridge could walk to Menards.

The map shows the important Bloomington arterials to which the east side of the bicycle-pedestrian bridge connects, namely Third St., Second St., Tapp Rd. and the Clear Creek Trail.