Many Stonechase and Fieldstone Residents Could Commute by Bicycle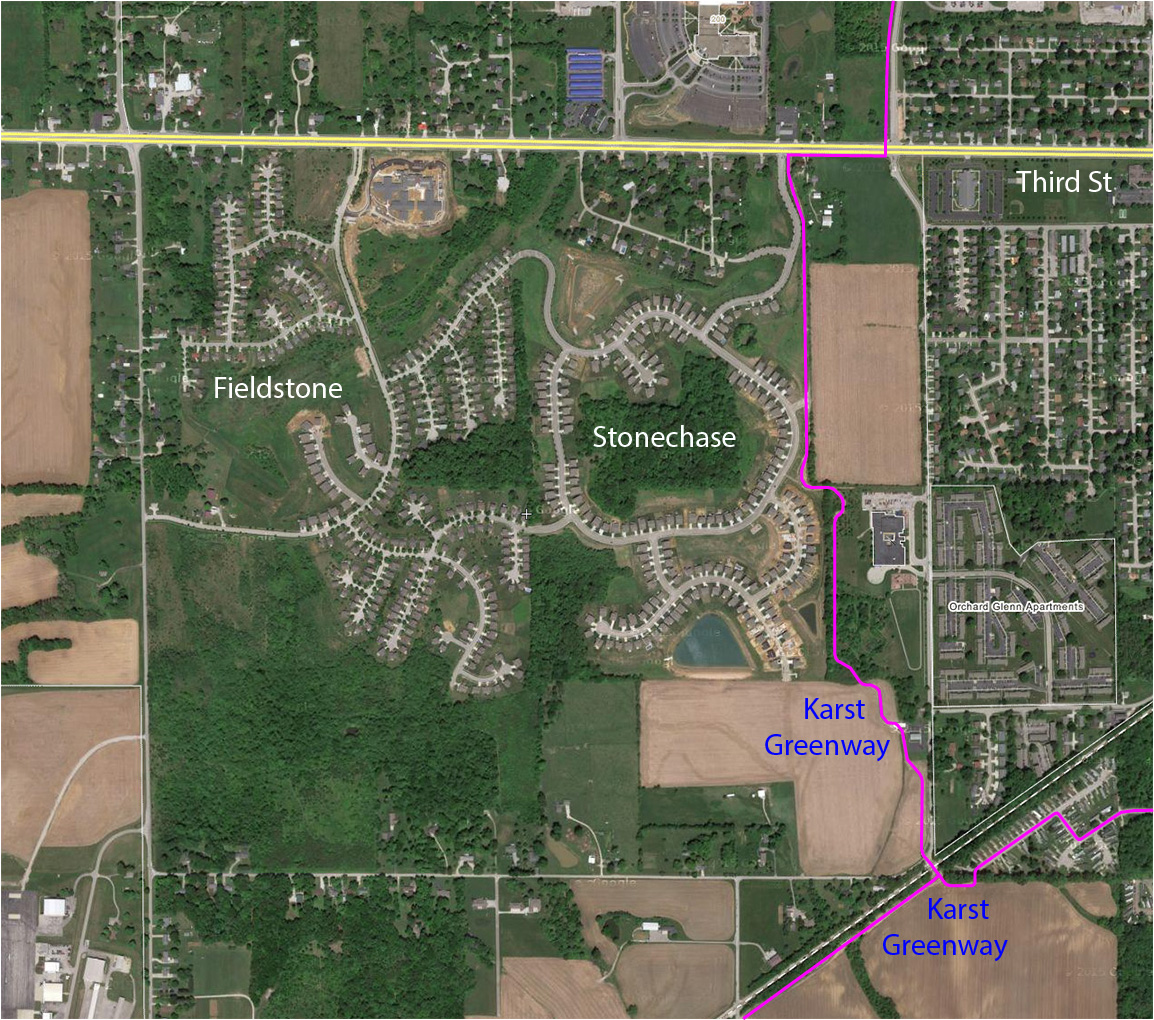 There is a vast area bounded by Third St., Park Square Dr., Gifford Rd., and Kirby Rd. that holds the Stonechase and Fieldstone housing developments. Many people live in this area now. There are always lots of houses under construction. There is lots of open area for more housing construction.

All of these people use Third St. to cross SR-37 with their automobiles to get to central Bloomington. If there were a way to bicycle to central Bloomington without getting into high traffic, many of the people who live in Stonechase and Fieldstone who would do it.

This slide shows the Karst Greenway and a connection to Sierra Dr. It leads to Liberty Dr. and the potential site of the bicycle-pedestrian bridge. This will give these people a way to commute by bicycle into central Bloomington while avoiding the traffic.