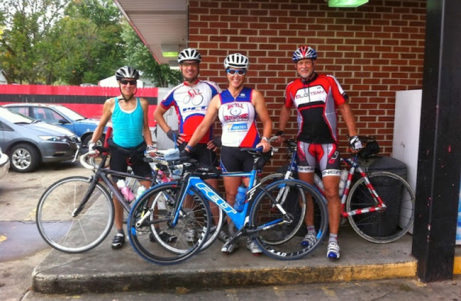 Enhance Your Cycling with BBC Membership Benefits! 
The Bloomington Bicycle Club has a varied program of cycling activities which includes a Touring Program with a schedule of rides for novice, intermediate, and advanced cyclists. Other features of the club include:
A website that contains club information, the ride calendar, information about club invitational rides, and club announcements.
Off-the-bike meetings featuring good fellowship, food, and a presentation by a club member or invited speaker.
Recreational to ultra-marathon cycling events attracting riders from around the country.
Bicycling education and advocacy within our community and on both the state and national levels for both on and off-road riding.
Sign up or Renew Your Membership Online at GetMeRegistered.
Contact us at membership@bloomingtonbicycleclub.org if you have any issues with joining online.
All BBC events are open to members and visitors. Please contact any officer for more information.
More Reasons to Join the BBC
Because you like to ride a bicycle.
Because you think you might like to ride.
Because you like someone who likes to ride.
Because you'd like to go on a ride and see how you like it–a ride with a leader, maps, and someone to look out for anyone who might be having difficulty.
Because you don't want to ride alone, and are looking for people to ride with (members can access club roster here).
Because if you have a flat tire you'd like to have other people around to help out!
Because you think it's important to encourage non-motorized forms of transportation.