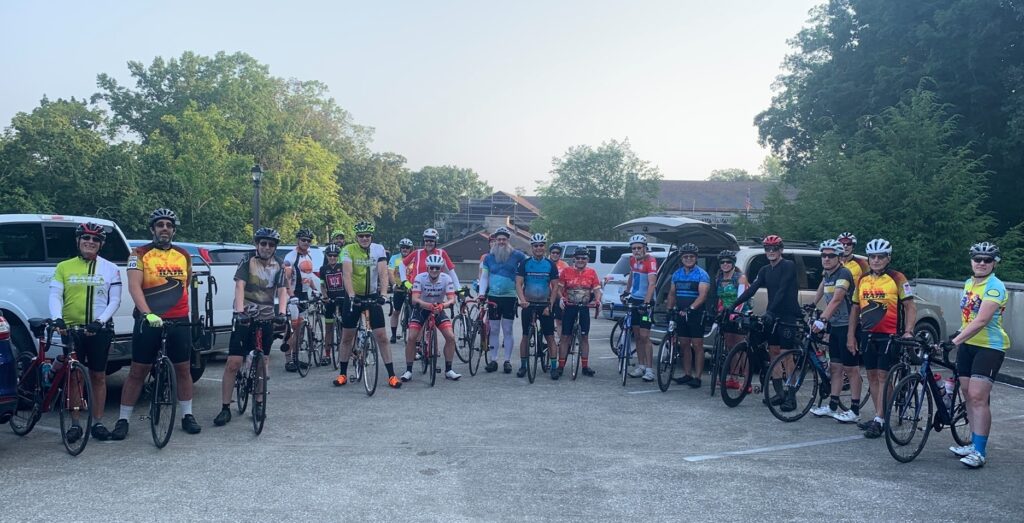 Every ride with the BBC is social – make new friends and chat with old ones while you enjoy the passing scenery or tackle a new climb. We enjoy lunch stops together on long Saturday rides, and quite a few rides happen to end at an ice cream shop or brewery!
During the summer, watch the BBC calendar and check your email for the occasional Ride and Eat Social.
The BBC also holds three annual formal social gatherings included as part of the BBC membership. See what your fellow cyclists look like in street clothes and without their helmets at our Winter Banquet, Summer Picnic, and Autumn Pizza Party.